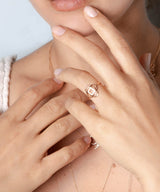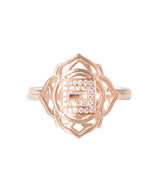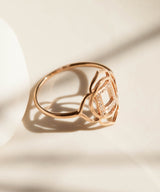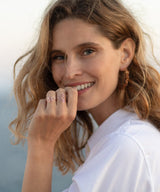 Muladhara Paved Diamond Ring
18 k gold ring with diamonds and Muladhara chakra design. Muladhara is the base of the spine or root chakra, related to the colour red. It is the symbol of stability of mind and body. The Muladhara chakra represents our foundation and feeling of being grounded.
*If we don't have your size on-hand, please note resize delay will take between 1 to 2 weeks.