Our Story
Welcome to Kinzzi – an online lifestyle marketplace offering a unique curation of hidden gems to enable inspired living. More than an e-commerce platform, we are a passionate community eager to empower, ignite and unleash your inner 'artiste'. Rooted in self-expression and individuality, we are strong proponents of bringing great talent, heartfelt stories and exceptional products to the forefront. Serving up a delicious buffet of fashion essentials, homeware, bespoke originals and more, we are channeling a movement geared towards banishing the banal while unveiling some very special discoveries along the way.
Our values
Be part of a community
We support the small businesses, the up and coming talent, and we are a community that thrives on building strong work relationships and nurturing creative minds. We want to see you grow and flourish with Kinzzi.
Embrace creativity
We endorse a life filled with inspiration. We champion a design-led approach in everything we do, building a community of creative minds and souls.
Be you, be happy
We believe in the power of beautiful products in uplifting one's life. We believe that your space should make you happy. We believe our sartorial choices should reflect our inner selves.
Connect and grow
We subscribe to a world of human connections. We are avid storytellers, each relaying a unique perspective. We are passionate about giving back to the community.
Lead the way
Our ethos is two-fold: to empower and inspire. We thrive in the collective and lead with our tribe in the forefront.
Have fun
We believe in finding joy and value in the things you own, to have fun with fashion and create uplifting spaces with thoughtful art and design choices.

Meet the Team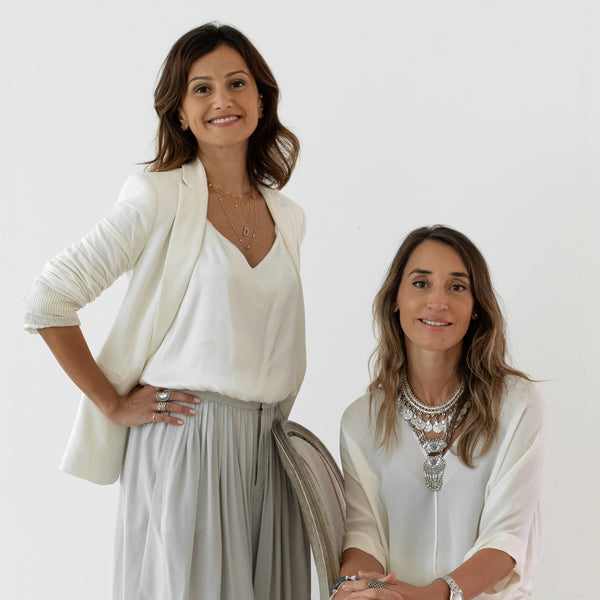 How did we start? From scratch you could say. What started as a spontaneous idea, developed into what it is today.
We are Dubai based with a shared passion for travel, fashion, interiors and art but most importantly LIFE. We love traveling and welcome opportunities to wander aimlessly down quaint lanes – without a guide or destination, just to stumble upon objects with a soul & story from local markets and boutiques. Getting all our finds back, safe and sound; it's like bringing a little piece of our visit back home to share with our family and friends. We wanted to create a curated marketplace for independent brands, as we believe that these types of unique finds should be accessible to a like-minded, stylish yet ethically and environmentally conscious community. Kinzzi is an Arabic word meaning "my treasure". That which is very valuable, unique and one of a kind. Kinzzi is our way of sharing these products and stories with you.
We have been friends for over 20 years and are so similar yet so different. We balance one another's weaknesses and we boost each other's strengths, constantly coming up with different ideas, wanting to connect people to collaborate and to support artisan & creativepreneurs. We decided to go for it, to design a place where we could pour our creative energy into along with all our passions for interiors, arts, fashion, writing, and more - That's when Kinzzi was born! A creative hub connecting artists, supporting artisan and creativepreneurs, a platform for all those looking to be inspired and to inspire.